Well, it's been an interesting couple of weeks.
As many of you know, hubby got fired from his job for something he didn't do, but which many others at the plant DO do - supposedly swearing on company property. He wasn't even clocked in. Mind, this supposedly happened over a week before he went on sick leave, and Tysons never holds off on discipline for line weenies EVER. So then it gets weirder. They were "still investigating" when he went on sick leave, let him come back for a day, suspended him the next day, then fired him when he came back, right before Christmas. He asked for peer review, which was a JOKE.
Let me ask y'all. Who are your peers at work? If you answered, "The people I work with," score yourself a genius! Apparently, Tyson feels that COLLEAGUE review is the same as peer review. His didn't have a single production worker there. It was supervisors, a nurse, and front office. That is NOT peer review. So of course, they upheld firing him. Thankfully, he'd already begun the process of looking for another job just in case that did happen, so when he got a call from one of the temp agencies, he went and did all the goodies, and now he starts Tuesday at a local plant in Harrison. Third shift cleanup, but at least it's a job, and from what I understand, their third shift is Tyson's second shift.
So that's the good news on that. Other news ...
In addition to the Bonanza shop, which is doing ok, I'm also now an affiliate with a few programs that are the kinds of things I like to sell anyhow. If you're interested in any of these yourself, let me know and I'll help you get signed up. All-natural products, too!
That is for SoyL Scents. Two of the products I'm especially proud of with this one are the Candle Gems (jewelry in the candle jar, right under the lid!) and Candle CA$H (candles with money under the lid, anywhere from $1 to $100 is possible!). If you want to sign up for that one to sell yourself, click the Join My Team link. If you want to explore before signing up, right-cick and open in a new window. Otherwise, the Join My Team doesn't work right for some odd reason. This one is free to join, no quotas, no fees, no kits, nothing.
For this one, Elk River Soaps, if you just want to shop or look at the products, use this link:
Elk River Soap with Heather
If you want to sign up with them, use this link:
Heather's Elk River Affiliate Link
Elk River Soaps are all-natural, made in Missouri, and great products. Soaps, bath bombs, fizzy bath salts. They are adding new products soon - I think lotion bars and lip balms, but don't hold me to that. This one is currently free for another couple weeks, then they will be adding a low quota for every six months and will have kits if you want them. No website fees. Join now while they are still free.
Skin By Nature is all-natural products, mostly lotions and creams, with a few other things in there. Extremely good stuff. Free to join, no quotas, no fees.
Skin By Nature with Heather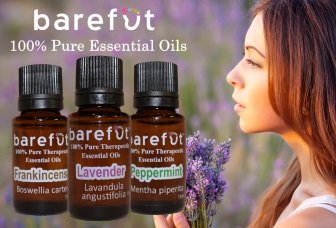 Last but not least is Barefut Essential Oils. Essential oils, carrier oils, diffusers and balms. They also send along a free stress relief balm and Peppermint EO with every order over $15. Again, free to join, no fees, no quotas.
Found a wood stove for the cabin. Have to get a downpayment made on it once hubby is getting checks again ... would be ours in 30 days. The same place also has a 8250 Storm Responder generator we would check into once the wood stove was ours and here.
Spent most of today cleaning house and looking for our marriage certificate, because even though Tysons HAS it already in both files, apparently they need a brand new copy to stick him on my insurance since he got canned. We cannot find it, which finding it was the reason for doing the house cleaning in the first place. It is NOWHERE and we have gone through every tote and box TWICE at a minimum. Every drawer. Nothing. Bupkis. Buggeration. Have to contact the recorder's office in Taney County, MO to find out about ordering a new one online and getting it sent here. Aggravation time, come on! NOT!
Overall, it's not too bad. Things could be a lot better, especially since we are way behind on the payments for the cabin and land. Now that he's back to work for the first time regular in 2 1/2 months, things should start to get back on track so we don't lose everything we've worked so hard for these last months.
I even got him to join me in burying my dollar on New Year's Eve. For those who don't know what that is, you take a dollar and put it in a baggie of some kind to protect it. On NYE, just before midnight, you bury it. In the yard, a flower pot, any dirt you've got available. When you cover it up, you say, "I am burying my poverty." The morning of New Year's Day, you dig it up, saying, "I am uncovering my prosperity." I have a friend in Illinois who has done this the last several years, and each year, she has gotten some kind of windfall. One year, her and her husband had a big bill of nearly $1000, and their windfall from the dollar was exactly the amount they needed to the penny. The only thing is, you cannot yourself spend that dollar. You can put it away, you can save it, you can give it away, whatever. You just can't spend it or you break the spell. It's silly but what the heck. If it works, I could use the financial help right now!
So that's what's going on around here. I'll post again when I can, and if I can figure out why my computer camera hates me, or have time when it's private to do a quick video on the phone, I'll do a bit of an update from here. Hugs and love!